Coffee and Almonds Soap
Regular price
Sale price
$7.00 USD
Unit price
per
Sale
Sold out

Coffee and Almond Soap 

A simple bar of foaming body soap, brown in color with black dots. Handmade with coffee and is ideal for normal skin and combination skin. It has a wonderful aroma of coffee and almonds, mixed with our nourishing formula rich in oils and butter, it will leave your skin healthy and hydrated.
Scent
: Almonds
Coffee:
 an ingredient that helps fight cellulite, since it will improve the body's circulation, because it eliminates toxins from the skin, and the appearance improves. It should be noted that coffee is antioxidant, moisturizing, invigorating, and exfoliating.
Skin Type:
Normal Skin and Combination Skin.
Ingredients:
Olive Oil, Coconut Oil, Palm Oil, Canola Oil, Castor Oil, Distilled Water, Coffee, and almond fragrance.
Tip
: It can be used every day if you rub the soap on your hands and then take a bath with the resulting foam. Do not pass the literal bar on the skin.
Important note
:

We all have different types of skin. If any concerns arise on your skin, we recommend that you stop using the product. The results may vary from batch to batch, depending on the essence of the artisan products.
Share
Ingredients

* Net weight approx.141.7 g (5 oz)

* Size approx.8.5 x 7 x 2.5 cm (3.3 " x 3" x 1")

Note: All of our soaps are handmade and hand cut, so size, shape and design may vary from bar to bar.
Care Instructions

Moisten the skin (face or body), and lather your hands with soap (you can use a sponge or washcloth). Clean your skin with circular movements and rinse. Dry and moisturize with your favorite Absolutely You lotion.
How to use

*For external use only.

*Avoid contact with the eyes.

*If skin irritation occurs, discontinue use.

*Avoid use in case of known allergy to listed ingredients.

*Always consult your doctor before using essential oils during pregnancy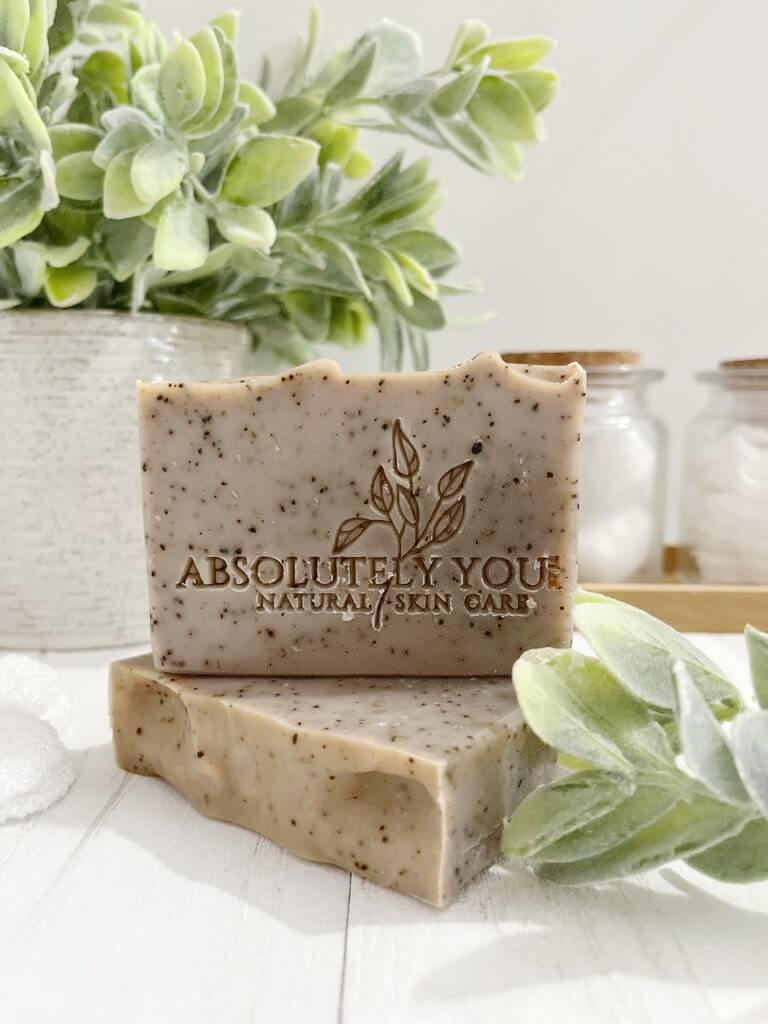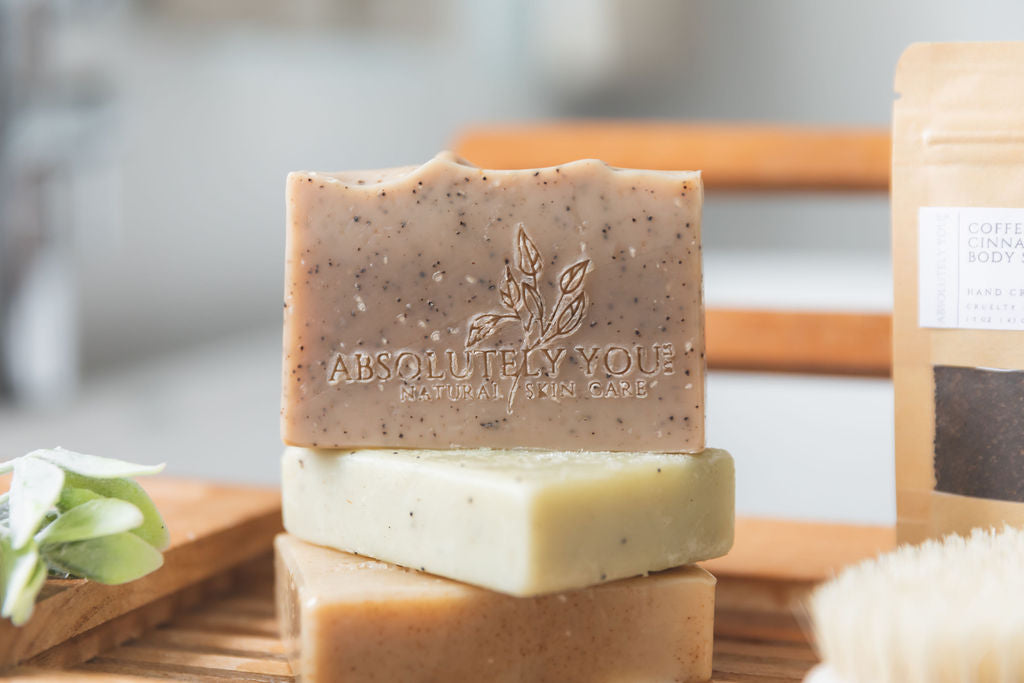 100% Excelentes
Mi piel se siente suave desde que comencé a usar estos jabones. Son lo mejor y su aroma es inugualable. Recomendado 100%
Jabón de Cafe | Coffee Scrub Soap | Exfoliante
Great Results
For the first time a product really helped my condition. I suffered from dry elbows and they were always white. Now, after using the natural soap my elbows are no longer white and the best of all my skin feels great!!!!!! Bye bye dry elbows, you won't be missed!!!!
100% Recommended
EL MEJOR JABÓN lo amooo ❤️ Para describir cómo huele solo me viene una cosa a la mente, huele a bizcocho 😍😍 como tiene café tiene un light scrub que te deja la piel bien rica ✨ me encanta demasiado!!! It's the best; smells like cake ❤️ It leaves your skin smelling and feeling PERFECT ✨
Coffee Scrub Soap | Handmade Soap | Cold Process Soap