Dark Beer and Chocolate Soap
Regular price
Sale price
$7.00 USD
Unit price
per
Sale
Sold out

Beer and Chocolate

A simple bar of mild soap for the body and face, handmade with beer and chocolate, ideal for normal skin, combination skin, and dry skin. It has a wonderful masculine scent. Our nourishing formula is rich in oils and butter that will leave your skin healthy and hydrated.


Scent: Masculine Fragrance



Beer: an ingredient that contains vitamins and proteins, thanks to its content of barley and hops. Both are rich in nutrients that improve and support the body but are great for skin care.



Chocolate: is one of the most beneficial additives. It contains many minerals such as magnesium, copper, potassium, iron, sodium, and vitamins A, B, C, D, E, K, B1, and B2. Excellent for mature and damaged skin.


Skin Type: Normal Skin, Combination Skin, and Dry Skin.



Ingredients: Olive Oil, Coconut Oil, Palm Oil, Canola Oil, Castor Oil, Distilled Water, Beer, Chocolate, and Ocean Marine men's fragrance.
Important note: We all have different types of skin. If any concerns arise on your skin, we recommend that you stop using the product. The results may vary from batch to batch, depending on the essence of the artisan products.
Share
Ingredients

* Net weight approx.141.7 g (5 oz)

* Size approx.8.5 x 7 x 2.5 cm (3.3 " x 3" x 1")

Note: All of our soaps are handmade and hand cut, so size, shape and design may vary from bar to bar.
Care Instructions

Moisten the skin (face or body), and lather your hands with soap (you can use a sponge or washcloth). Clean your skin with circular movements and rinse. Dry and moisturize with your favorite Absolutely You lotion.
How to use

*For external use only.

*Avoid contact with the eyes.

*If skin irritation occurs, discontinue use.

*Avoid use in case of known allergy to listed ingredients.

*Always consult your doctor before using essential oils during pregnancy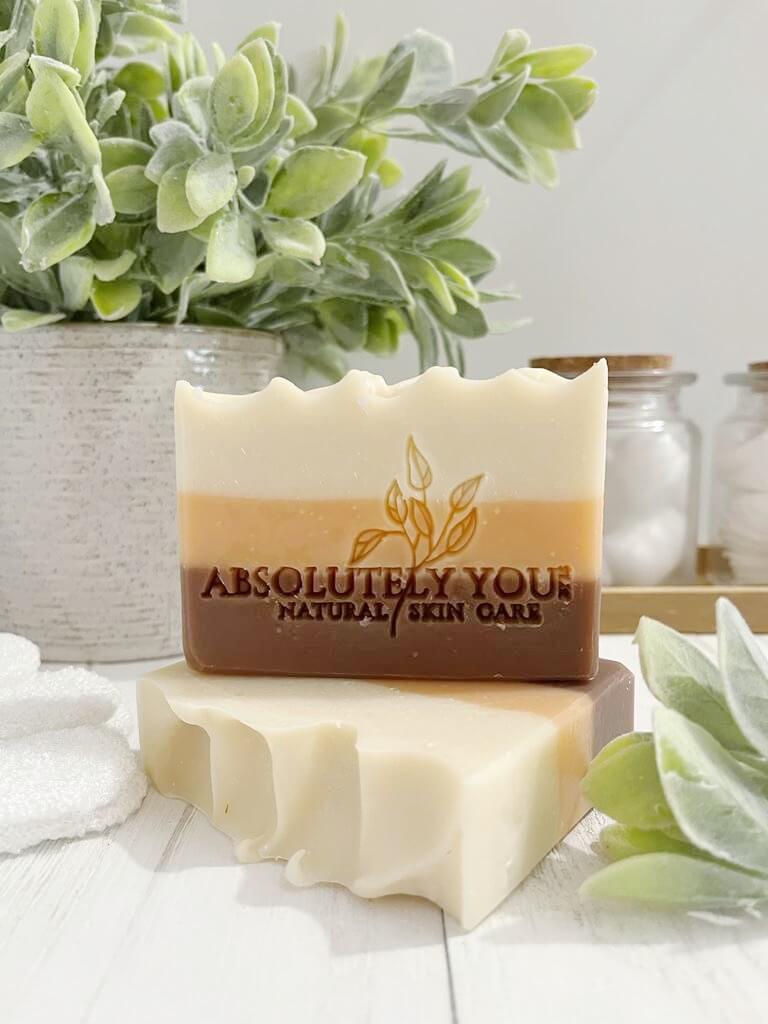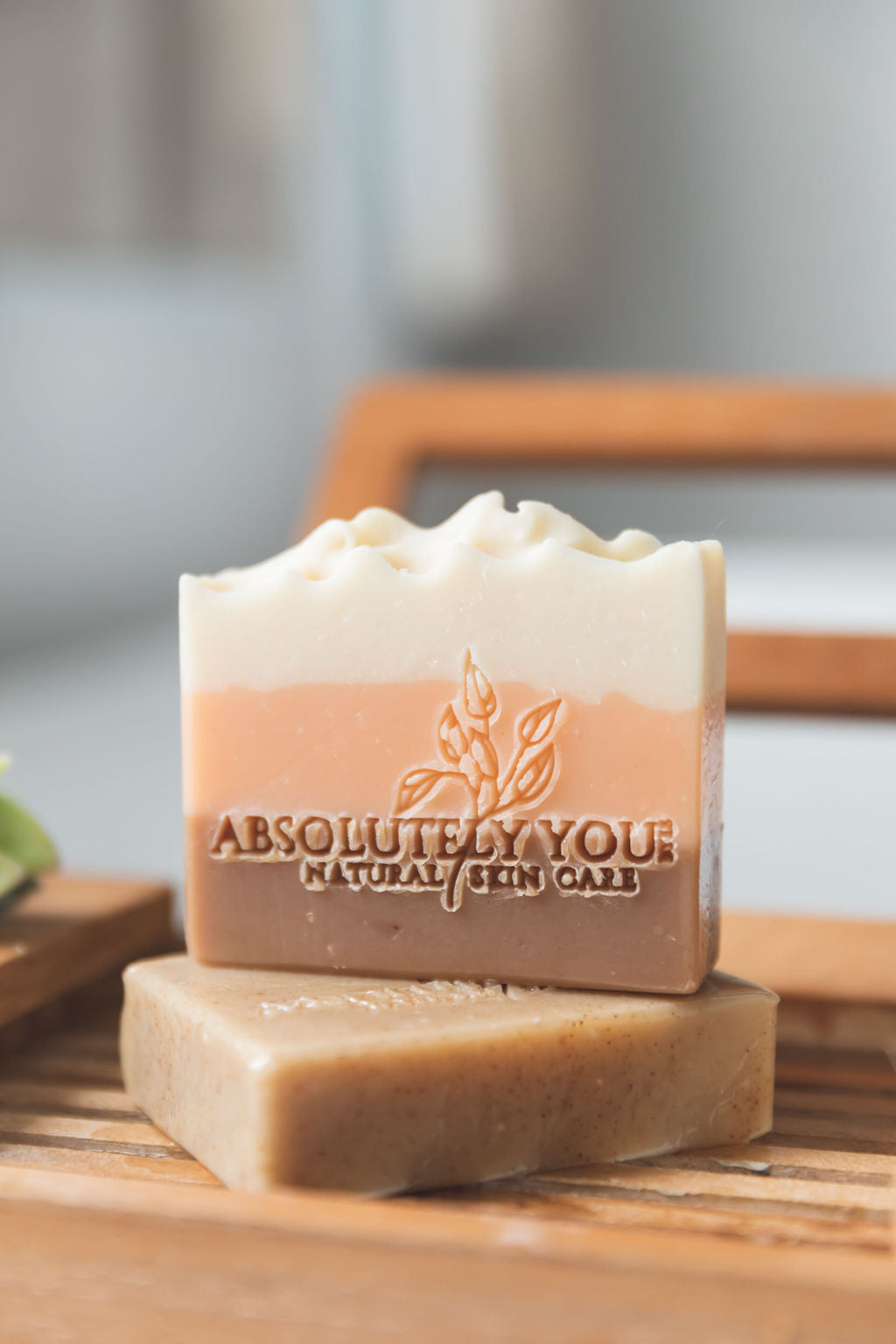 Recomendado 100%
Encantada con el producto y la calidad. El aroma de los jabones que compré me encanta. Deja la piel suave e hidratada. El servicio es excelente y el precio ni se diga. Los recomiendo 100%.
Excelente Alternativa!
Muy buen aroma y deja la piel suave y humectada sin necesidad de usar todos los químicos de los jabones tradicionales. Buen precio y servicio. Altamente recomendado!
Encantado
Me encanto el aroma que te deja en la piel y sobre todo lo hidratado que te deja el cuerpo. Excelente producto 100% recomendado
Suave y fuerte para machos Alfas
Este Jabón es perfecto para balancear yb piel limpia y sana, con un aroma fuerte de macho alfa que atraerá a tu chica de tus sueños!!