Lavender and Chamomile Soap
Regular price
Sale price
$7.00 USD
Unit price
per
Sale
Sold out
 

Lavender and Chamomile Soap  
A simple bar of soap for the body and face, handmade with lavender and chamomile essential oils. It is ideal for a combination, of dry, and oily skin. Also works for acne-prone skin. It has a wonderful lavender scent. Our nourishing formula is rich in oils and butter to leave your skin healthy and hydrated. 
Scent: Lavender 
Lavender: Lavender on the skin removes impurities and helps moisturize the skin. It has relaxing properties and helps to reconcile a deep and restful sleep. Ideal for relaxing baths, calming tensions, and relieving stress.
Type of Skin

: Combination, Dry, Oily Skin, and Acne-Prone Skin. 
Ingredients:
Olive Oil, Coconut Oil, Palm Oil, Canola Oil, Castor Oil, Distilled Water, Lavender and Chamomile Essential oils, and lavender fragrance.
Important note
: We all have different types of skin. If any concerns arise on your skin, we recommend that you stop using the product. The results may vary from batch to batch, depending on the essence of the artisan products.
Share
Ingredients

* Net weight approx.141.7 g (5 oz)

* Size approx.8.5 x 7 x 2.5 cm (3.3 " x 3" x 1")

Note: All of our soaps are handmade and hand cut, so size, shape and design may vary from bar to bar.
Care Instructions

Moisten the skin (face or body), and lather your hands with soap (you can use a sponge or washcloth). Clean your skin with circular movements and rinse. Dry and moisturize with your favorite Absolutely You lotion.
How to use

*For external use only.

*Avoid contact with the eyes.

*If skin irritation occurs, discontinue use.

*Avoid use in case of known allergy to listed ingredients.

*Always consult your doctor before using essential oils during pregnancy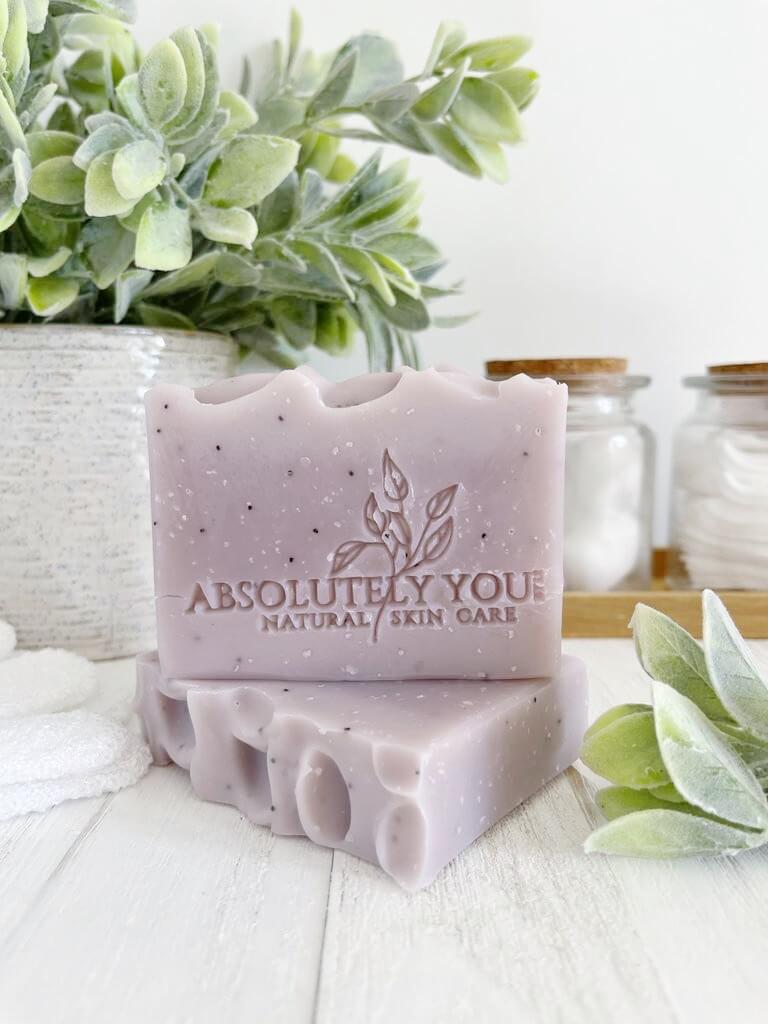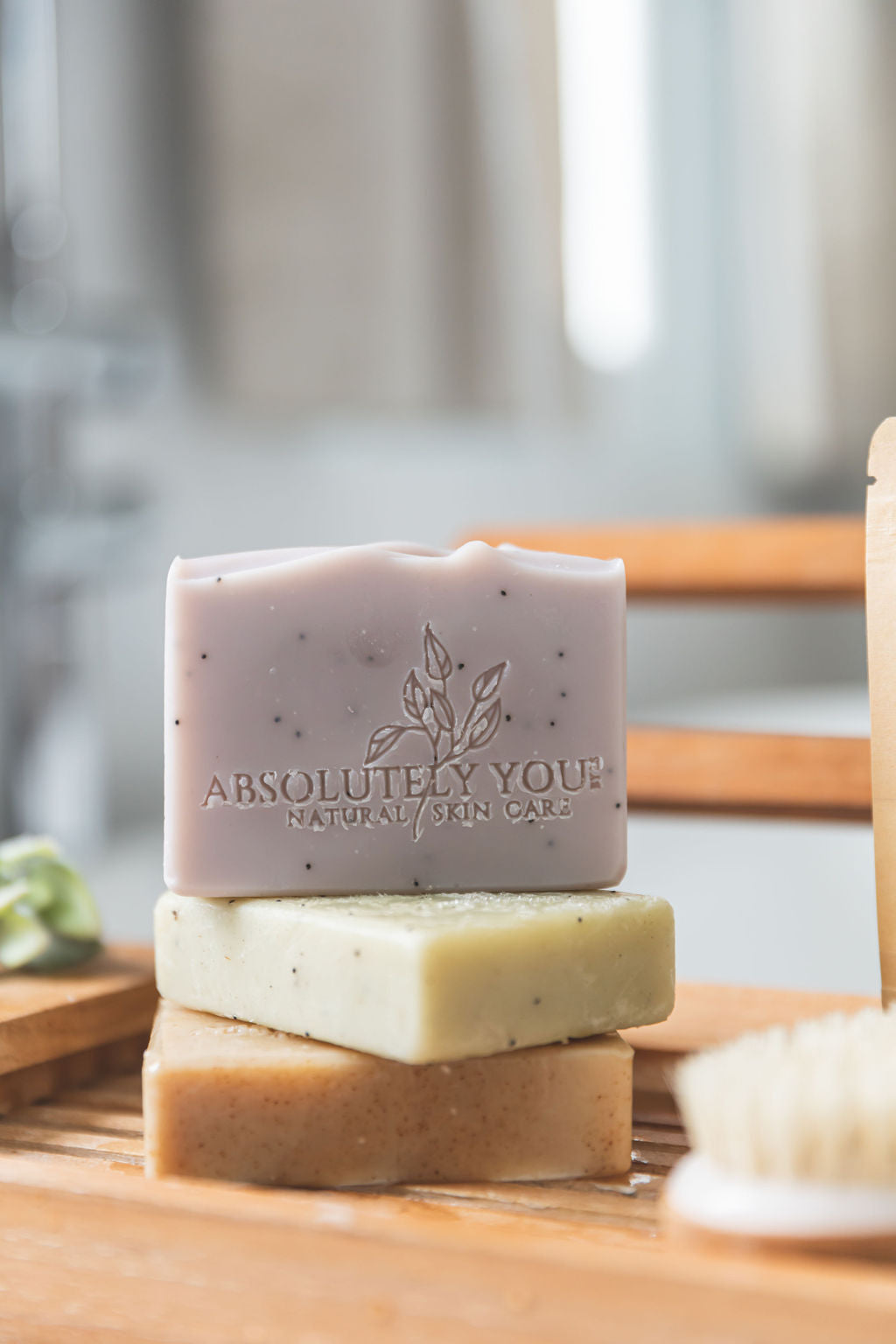 Encantada con el jabón de Lavanda!
La primera vez que lo probé me encantó! Su olor es suave y relajante. No pensé que me fuese a gustar tanto! Me fascina como me deja la piel humectada y con su rico aroma a lavanda. Altamente recomendado.
Absolutely captured!
Excelentes productos.
Excelente presentación.
Ya hice la marca mía y en mi familia igual.
Las fragancias las quiero durante el día en forma de cremas y algún otro producto que me conecte con la experiencia de estar bañado y limpio.
Tengo un diseno de prototipo de jabonera para los 7 días.
Jabones Artesanales
Mi preferido, me encanta por su aroma relajante y la suavidad que deja en mi piel. I loved ❤